At When in Rome we strive to be as transparent about our climate impact, as we do about the external forces exerted on our business.   Earlier in the year the Chancellor announced that the freeze on Alcohol duty would end on 31st July (despite the WSTA warning this would stoke inflation) and an increase in duty imposed on most alcoholic drinks, including wine as of 1st August. You can read more here.   To maintain the exceptional quality and standards we are known for, and to continue to offer our range of Italian craft wines, we have made the difficult...
---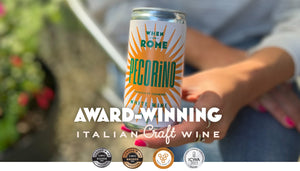 Italy, known for its rich cultural heritage, stunning landscapes, and delectable cuisine, has long been hailed as one of the premier wine-producing regions in the world. With a diverse range of grape varieties, distinct terroirs, and centuries-old winemaking traditions it's no wonder that Italian wines have garnered numerous awards and accolades, and we can now proudly add our beautiful craft wines to this list. Primitivo Puglia IGT Punching above it's weight against an assortment of predominantly single-use glass bottles, our Puglian red scored 87 points winning a Silver at the 2023 London Wine Competition, the judges noted "Aromas of blackberry...
---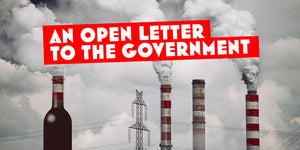 At COP26 it was agreed that a 40% decrease of C02 emissions is required in order to keep global temperature increases within 1.5C - which scientists say is required to prevent a "climate catastrophe" and in the UK this year over 750 million Kg C02e (39% of the wine industry's total emissions) will be produced as a direct result of using heavy and energy intensive, single-use glass wine bottles… If the wine industry is going to play its part in reducing emissions, an eco-friendlier way of consuming wine is required. Today, Monday November 7th, a group of leading wine experts and...
---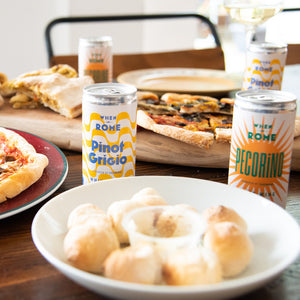 WE HAVE SOME BIG NEWSWell, actually it's our smallest ever big news, but we now have 2 of our best selling Italian classics in our smallest ever containers.Introducing the single serve Pecorino and Pinot Grigio, 187ml canned wines, available exclusively in 321 Waitrose Stores Across the UK and of course wheninromewine.comProduced artisan winemaker Manuel Casimirri in Abruzzo these are the wines you've come to love but perfect if you're on the go, or a mid-week treat if you can't be trusted to open a box wine and have stick to just one glass!But for all of you still on the sidelines...
---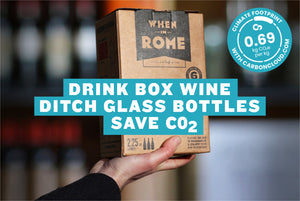 With atmospheric CO2 concentration at its highest in over 2 million years and in the light of the recent IPCC Climate Change 2021 report and it's unequivocal position that human influence has contributed to climate change, it's clear that immediate reductions in cumulative CO2 emissions are required, if we are going to slow down global warming. Whilst we all strive to do our bit to help the environment, currently it's almost impossible for shoppers to measure the environmental impact of their purchases this is in contrast to a recent survey that found a whopping 81% of British consumers support carbon labelling of products. As part...